Remember a while ago, Jennifer Lopez (J.Lo)  shined on the Versace catwalk  at Milan Fashion Week when recreating the historic dress she wore 20 years ago. Looking at each step of her catwalk, everyone is amazed because at the age of 50, the singer still maintains her youthful appearance and extremely hot toned body.
Here are all of Jennifer Lopez's secrets to staying in shape:
Drink plenty of water every day 
Drinking water is Jennifer Lopez's daily habit. She shares: "Drinking a lot of water, especially before working out, can motivate you to exercise. I usually drink a lot of water, especially before and after exercise, this will help limit dehydration and exhaustion during exercise . "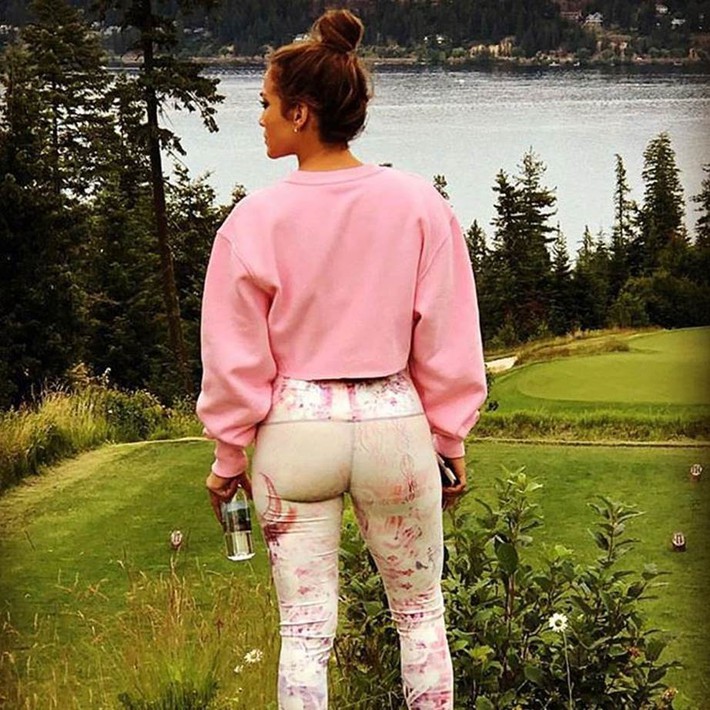 Do not drink drinks containing caffeine and alcohol
Jennifer Lopez says she hasn't had any caffeine in years. If she drinks coffee, J.Lo also chooses decaffeinated coffee. And to maintain her beauty and figure, she has not used alcohol for many years. 
Eat clean 
When it comes to diet, Jennifer Lopez is quite strict with herself. She focuses on a balanced, nutrient-rich diet, and has cut out all processed foods and foods high in sugar and preservatives. Her favorite foods are green vegetables, fruits, cereals and fish of all kinds. She also replaces foods that contain a lot of starch such as white bread, rice… with brown rice, sweet potatoes or quinoa.
In particular, Jennifer Lopez also shared the secret to staying in shape, which is to drink lots of water during meals so that your stomach feels full and you will automatically eat less.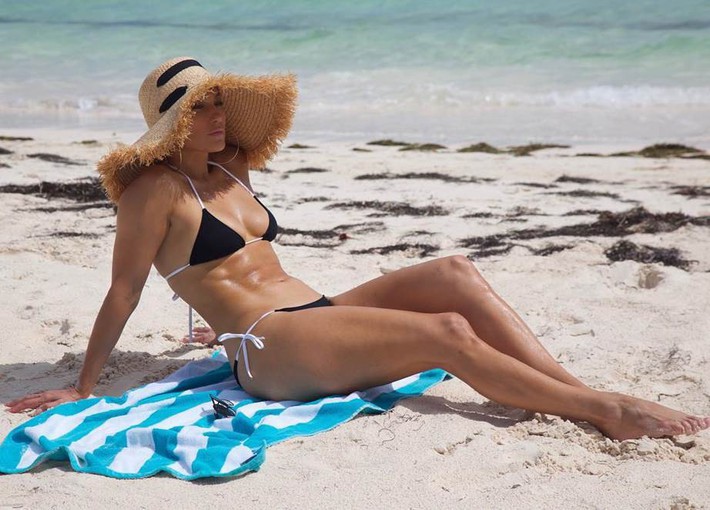 Snack healthy 
Instead of eating foods that are easy to gain weight and not good for your beauty such as snacks, sweets, pre-packaged fast food… Jennifer Lopez prioritizes choosing healthy snacks between meals. . "I always bring fruits and vegetables to snack between meals" – the female singer shared.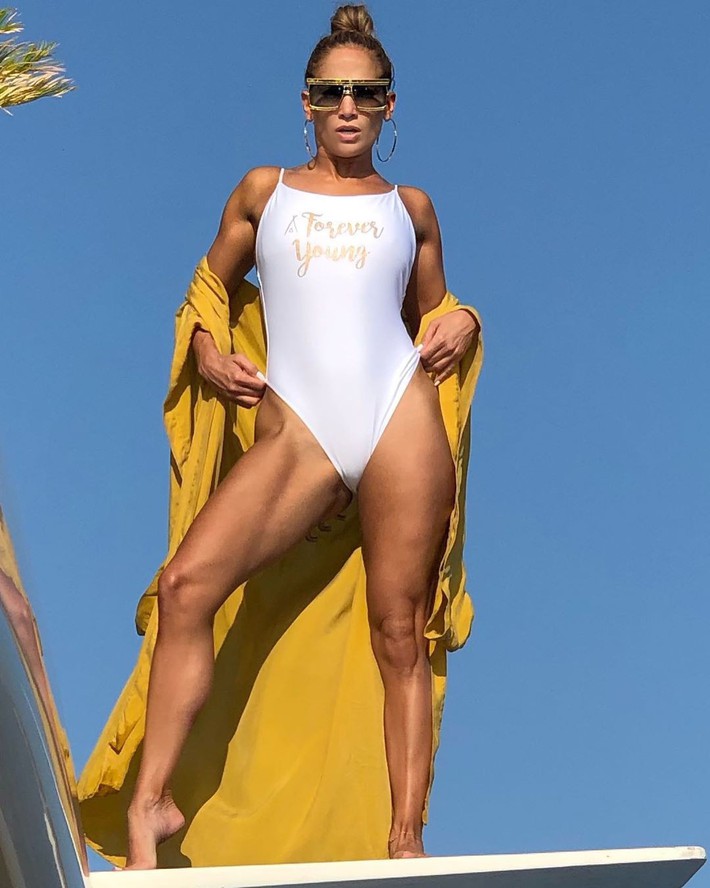 Never stop practicing 
Never forget to exercise every day and the best way to create energy to start a new day is with a morning exercise. Jennifer Lopez does not exercise like "riding a horse to see flowers" but always schedules her daily exercise routine. The secret that J.Lo revealed to help her persevere in practicing every day is to find something new in each exercise, such as changing movements, equipment, locations, and even changing coaches. . In addition, according to J.Lo, you should also practice a combination of different exercises to avoid boredom.
Every day, she will practice separate exercises for each area or muscle group. For example, Jennifer Lopez will divide the exercises by days of the week and each exercise can be practiced with different trainers to create innovation and avoid boredom while exercising. Besides, she always motivates herself and always tells herself that exercising will help her body stay supple and maintain her youth most effectively.