During the rematch game, Klay Thompson and Draymond Green engaged in a physical altercation with Jaden McDaniels from Minnesota and Rudy Gobert from Golden State within the first minute of the first quarter.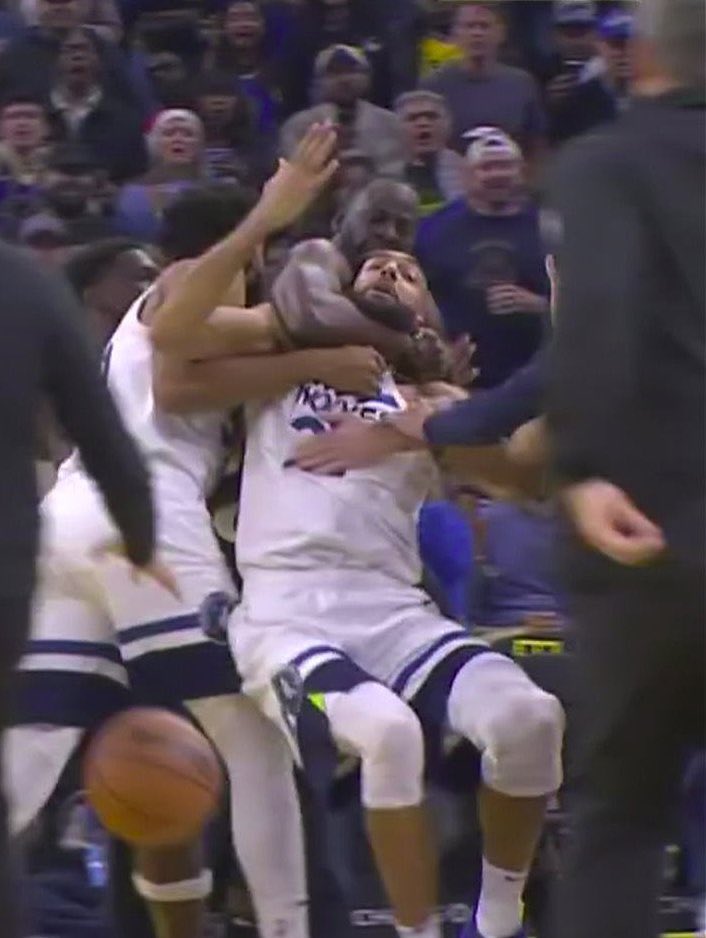 No physical blows were exchanged, but it appeared that Mcdaniels and Thompson became entangled and held onto each other's jerseys. Gobert attempted to prevent a fight from erupting, but Green ended up putting him in a headlock instead.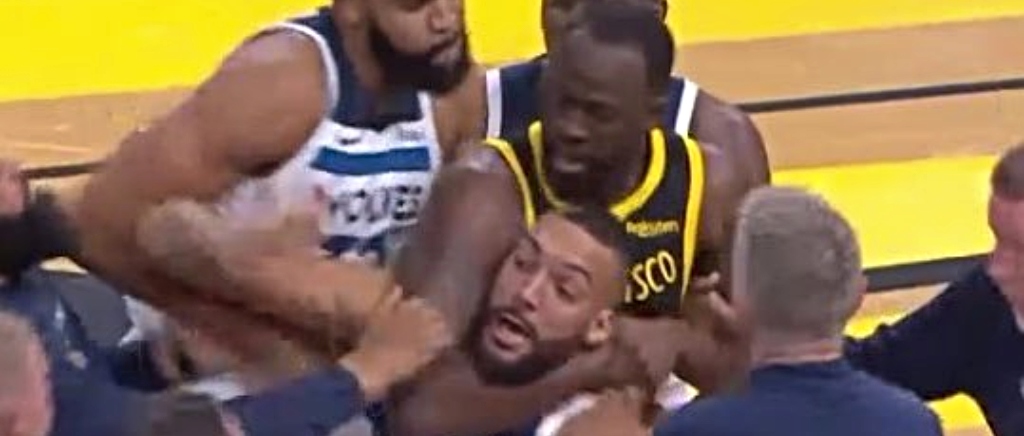 Green was sent off for committing a severe level 2 foul, and Thompson and McDaniels were removed from the game due to technical fouls.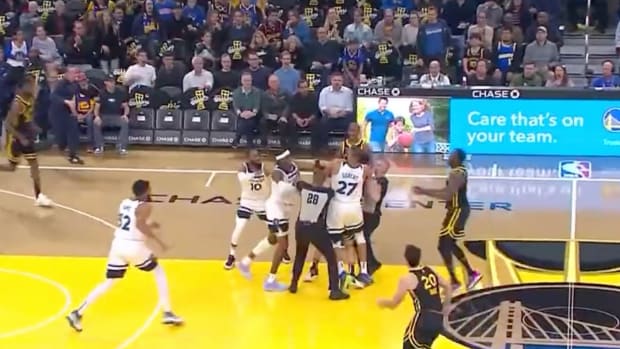 Steph Curry won't be playing for the Warriors on Tuesday following their loss to the Timberwolves, where he scored 38 points. During Sunday's match, there was some friendly trash-talking between Draymond Green and Anthony Edwards, but it didn't turn physical, except for an incident where Chris Paul seemed to dive into Mike Conley's legs. However, during Tuesday's In-Season Tournament game between the Golden State Warriors and the Minnesota Timberwolves, tensions rose quickly. Jaden McDaniels became upset with Klay Thompson before things escalated into a brawl involving players from both teams. Green even attempted to separate Rudy Gobert from the crowd using a sleeper hold. Eventually, Thompson, McDaniels, and Green were ejected, and play continued.