Upon receiving three kittens without tails from a kind-hearted individual, The Cattery Cat Shelter in Corpus Christi, Texas, decided to give them names inspired by fictional rabbits. Peter Rabbit, Thumper, and Cecily Parsley were chosen due to their resemblance to bunnies, as described by Katie Hattfield, the shelter's social media manager.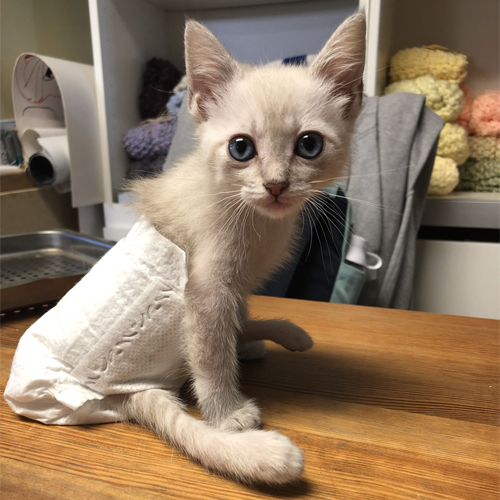 On April 3, 2018, a litter of kittens, who were just under two months old, came to the shelter for help. During their check-up, it was discovered that one of the kittens, named Cecily, had Manx syndrome. This is a condition that affects cats without tails and can cause problems with their spines, leading to issues such as incontinence and partial paralysis.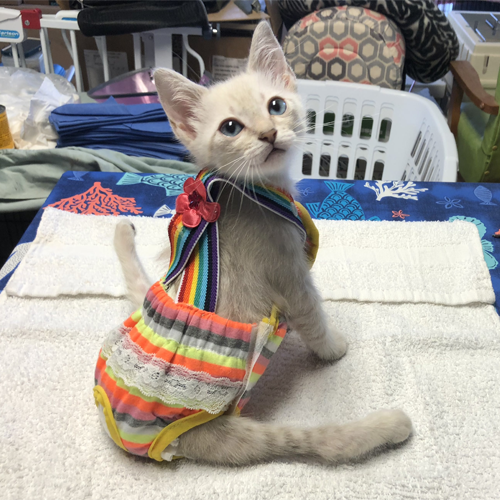 According to a post on @princesscecilycc's Instagram, it was discovered by the vet that Cecily had Manx syndrome and her hind limbs were malformed, making it impossible for her to walk on her back legs. Due to these conditions, she was given a permanent home at The Cattery Cat Shelter.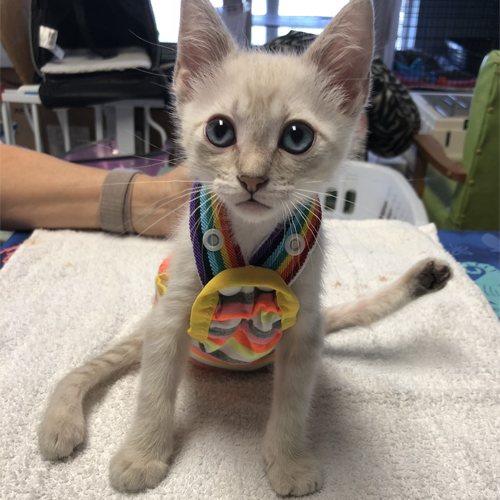 According to Katie, they were initially unaware of the challenges that lay ahead when they first took in the cat. However, as they worked with the veterinarian and learned about the cat's disability, they realized that they were more than capable of providing for her needs.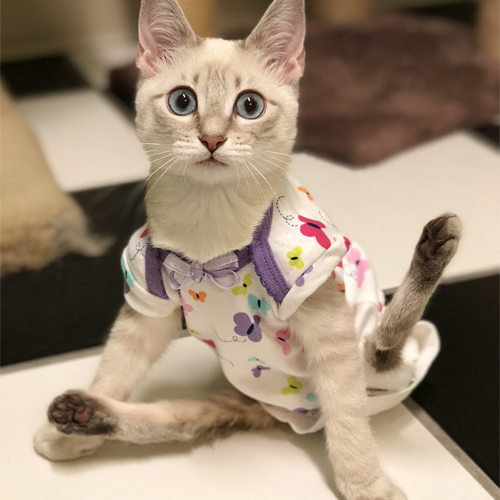 Upon her arrival at a shelter in Texas, Cecily began gnawing at her own hind legs, resulting in severe injuries that made it necessary for her to undergo surgery to have them removed. The vet recommended the procedure due to the risk of infection and because Cecily was no longer capable of using her legs. Fortunately, being young, she recuperated rapidly, and Katie reports that Cecily adapted well to life as a biped. The photograph of Cecily featured on @princesscecilycc's Instagram account is adorable.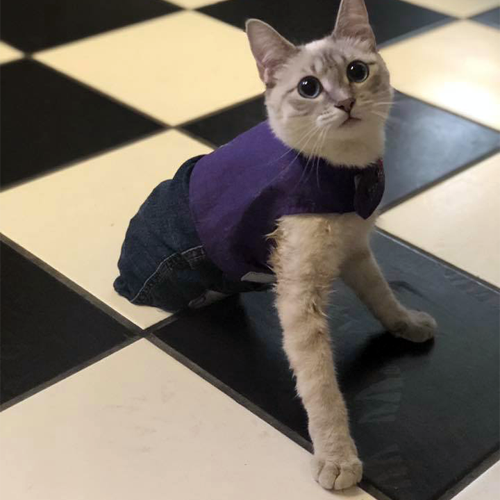 Cecily, the feline who was brought to the shelter almost three years ago, is thriving and currently resides with over 20 other cats in the Teen Room at The Cattery Cat Shelter. Despite common misconceptions that special needs cats cannot lead happy and active lives, Cecily is not much different from the average cat. She enjoys using the exercise wheel, running around with her friends, and indulging in snacks and wet food. Although she may not be able to climb cat trees, she still happily plays with toys and uses cat scratchers. The only noticeable difference is that Cecily wears diapers and requires regular baths due to her incontinence, which puts her at risk for infections. However, with proper care, Cecily can live a normal and fulfilling life.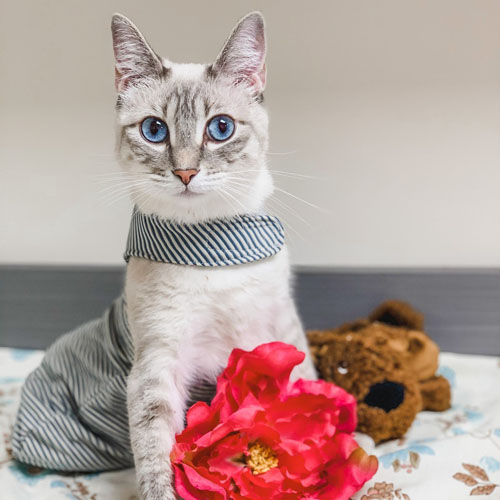 Fortunately, the shelter's team and helpers are dedicated to providing exceptional care and affection for Cecily. This is a testament that cats with specific requirements can still enjoy quality lives. Nevertheless, since Cecily has incontinence and two legs, looking after her requires extra effort compared to a cat that has only one missing eye or leg. According to Katie, maintaining Cecily's daily needs such as diapers, clothing, prescribed meals, and regular veterinary check-ups to ensure her well-being consumes a lot of time, money, and energy.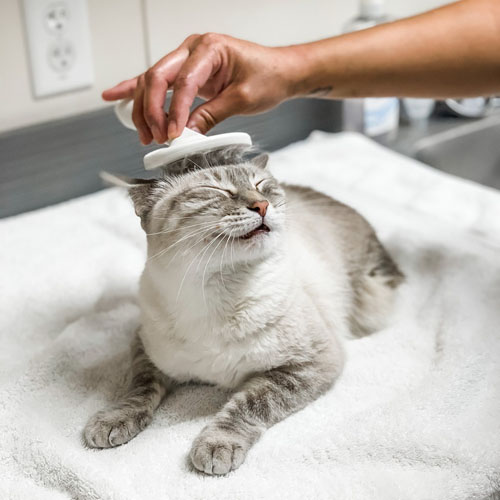 The adorable cat, Cecily, has finally found her forever home where she receives the love and attention she deserves. According to her owner Katie, Cecily loves being the center of attention and even enjoys posing for photo shoots every Friday. This charming feline has helped raise awareness about special needs cats and proves that being different doesn't define an animal's worth. With her outgoing personality, Cecily has won the hearts of The Cattery Cat Shelter staff, volunteers, and the public.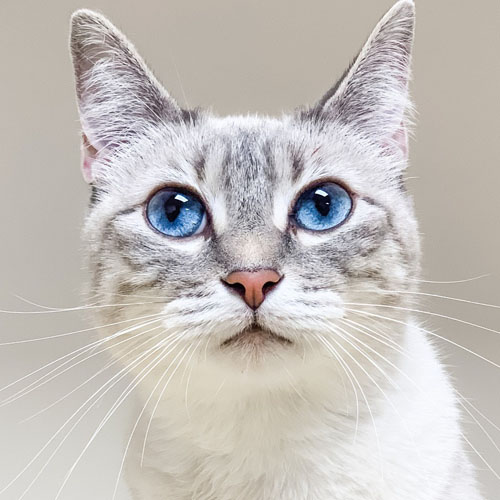 The beautiful photo shared by @princesscecilycc on Instagram showcases a feline named Cecily who has become an inspiration to many, particularly those at The Cattery Cat Shelter where she has resided for three years. According to Katie, Cecily represents hope, strength, and bravery, and encourages all those around her to strive for improvement each day.