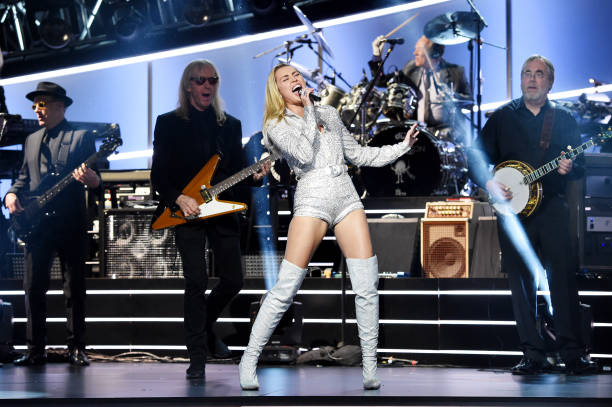 Miley Cyrus and Davey Johnstone's collaboration at the 60th Annual GRAMMY Awards marked an electrifying moment that transcended musical boundaries, leaving an indelible mark on the audience. The dynamic duo, comprising the powerhouse vocals of Miley Cyrus and the seasoned guitar mastery of Davey Johnstone, took center stage to deliver a performance that blended genres and showcased their undeniable chemistry.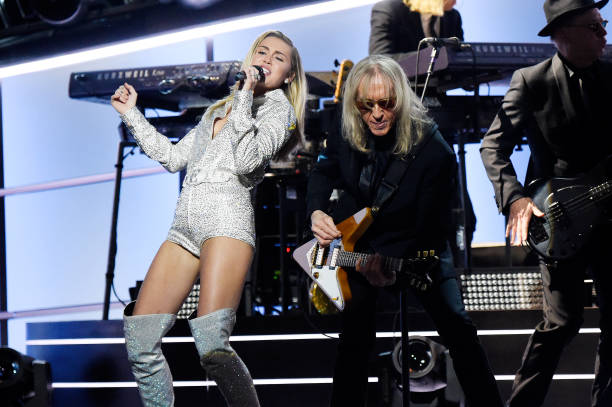 As the spotlight shone on them at the prestigious GRAMMY Awards, Miley Cyrus and Davey Johnstone embarked on a musical journey that seamlessly fused Cyrus's contemporary pop sensibilities with Johnstone's timeless guitar prowess. The stage became a canvas for their artistic synergy, creating an atmosphere that resonated with both the nostalgia of classic rock and the vibrant energy of modern pop.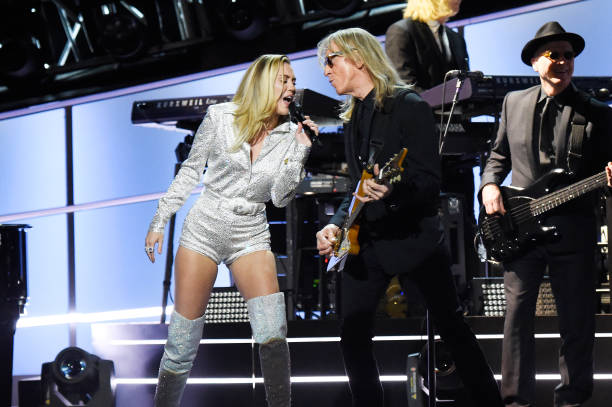 Miley Cyrus, known for her versatile vocal range and stage presence, brought her A-game to the GRAMMYs stage. Her performance was a testament to her evolution as an artist, navigating effortlessly between genres while maintaining a magnetic connection with the audience. From soulful ballads to high-energy anthems, Cyrus showcased the depth and breadth of her musical prowess, captivating the audience with each note.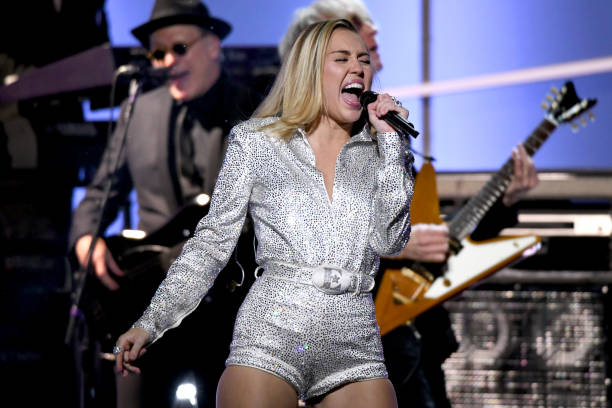 Davey Johnstone, a stalwart in the world of rock and roll, brought his signature guitar skills to the collaboration. His intricate riffs and soulful melodies provided the perfect complement to Cyrus's vocals, creating a sonic landscape that resonated with the audience. Johnstone's guitar work not only added a layer of nostalgia for fans of classic rock but also brought a timeless quality to the performance, transcending generational boundaries.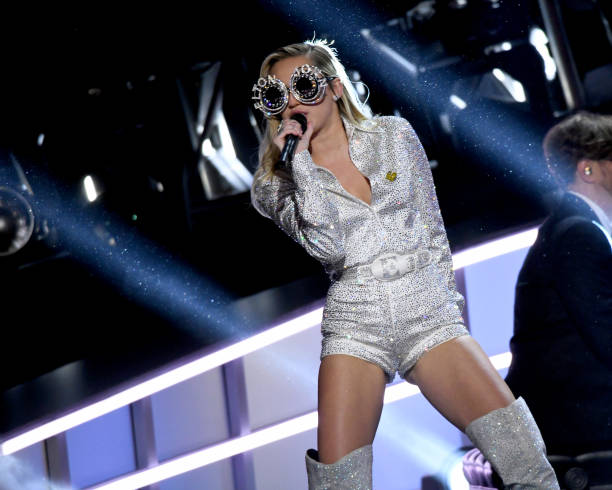 The choice of songs for their collaboration was strategic, with the duo selecting a repertoire that highlighted their individual strengths while creating a cohesive musical narrative. The audience was treated to a diverse setlist that showcased Miley Cyrus's evolution as an artist, from her chart-topping hits to unexpected but delightful genre crossovers. Davey Johnstone's guitar solos became not just accompaniments but integral components of the storytelling, adding depth and emotion to each musical moment.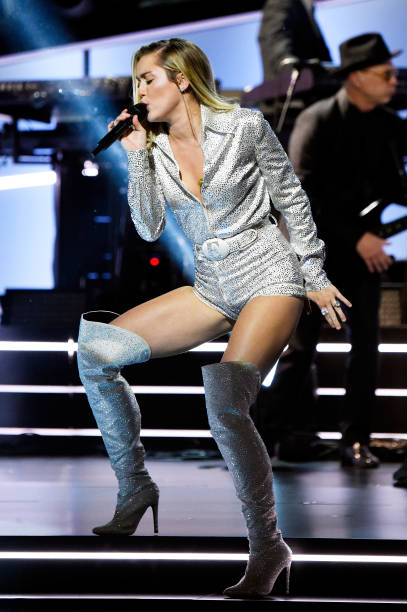 Beyond the technical brilliance of their performance, Miley Cyrus and Davey Johnstone infused a sense of authenticity and passion into their collaboration. The chemistry between the two artists was palpable, creating a genuine connection that translated into a memorable experience for the audience. The 60th Annual GRAMMY Awards became a stage where the boundaries of musical genres blurred, and the spirit of collaboration took precedence.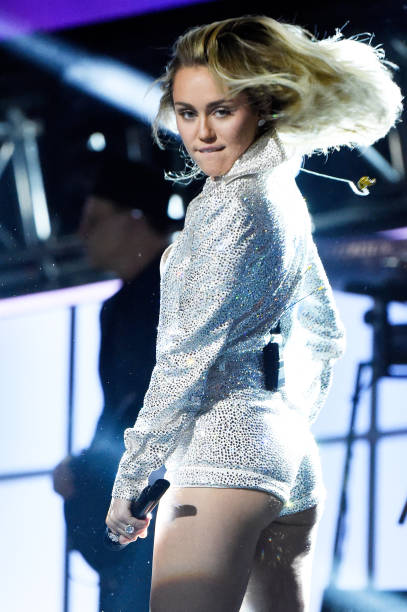 In conclusion, Miley Cyrus and Davey Johnstone's electrifying performance at the 60th Annual GRAMMY Awards stands as a testament to the power of musical collaboration. Their ability to seamlessly blend genres, coupled with the genuine connection they shared on stage, created a musical moment that will be remembered for years to come. The performance not only showcased the individual talents of Cyrus and Johnstone but also celebrated the universal language of music that transcends genres and brings people together.