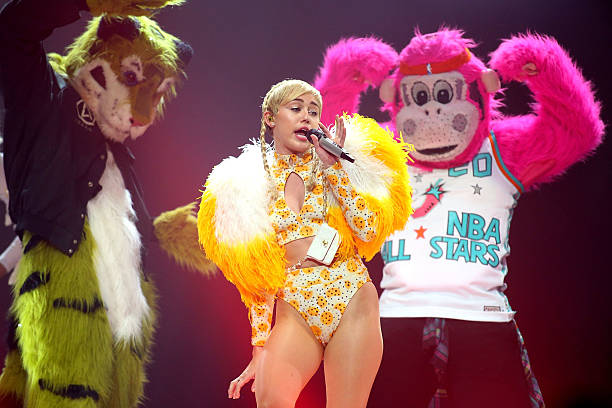 In a spectacular showcase of pop prowess and boundary-breaking performances, Miley Cyrus brought her Bangerz Tour to life at Perth Arena on October 23, 2014. The Australian audience witnessed a night of pure energy and entertainment as the global sensation took center stage. Miley, known for her fearless approach to self-expression, delivered a show that transcended the traditional concert experience.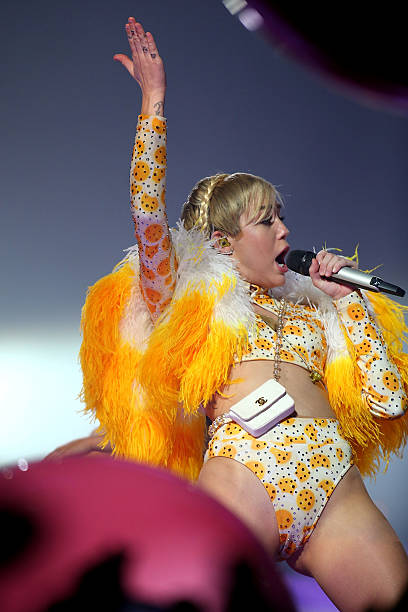 The stage came alive with a vibrant fusion of colors, elaborate set designs, and dynamic choreography, setting the tone for a night that would be etched in the memories of fans. Miley's wardrobe, a dazzling array of eye-catching outfits that blended eccentricity with glamour, added an extra layer of visual excitement to the performance. From provocative ensembles to whimsical costumes, each outfit was a testament to her unapologetic style.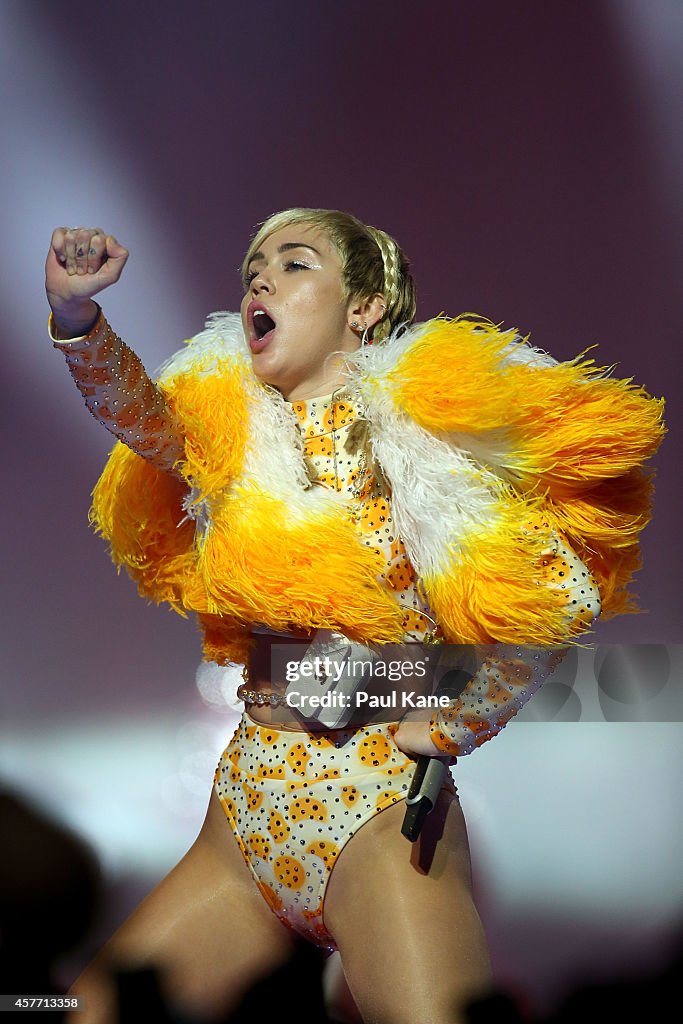 The Bangerz Tour was not just a musical extravaganza; it was a multimedia spectacle. The production featured cutting-edge visuals, incorporating larger-than-life props, mesmerizing projections, and a plethora of pyrotechnics. Miley's ability to seamlessly transition between various musical genres, from pop anthems to heartfelt ballads, showcased her versatility as an artist.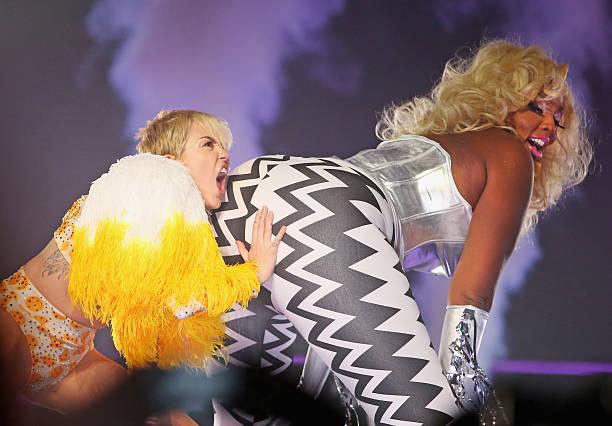 The setlist was a carefully curated mix of her chart-topping hits, including "Wrecking Ball," "We Can't Stop," and "Adore You," ensuring that every fan's favorite moment was celebrated. The concert wasn't merely a performance; it was an immersive experience that allowed the audience to connect with Miley on a personal level, sharing in her journey of self-discovery and expression.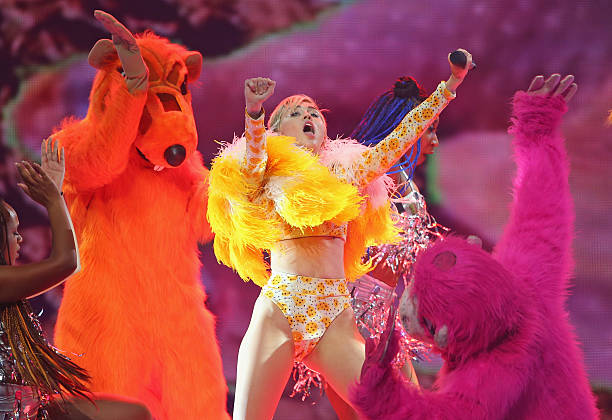 As Miley Cyrus left the stage that night, Perth Arena echoed with the cheers of a captivated audience. The Bangerz Tour was a testament to Miley's evolution as an artist, proving that she could command the stage with unparalleled charisma and talent. For those in attendance, it was more than a concert; it was a celebration of individuality, creativity, and the unbridled spirit that defines Miley Cyrus's iconic presence in the world of music.