As soon as Miley Cyrus happily announced that she would become the "host" of the 2015 MTV Video Music Awards (VMAs), the public sensed something "bad" in the near future. And indeed, everyone's intuition was not wrong. The most revealing, the most personal and also the funniest – Miley Cyrus has completely succeeded with her "fashion terror" on the VMAs stage. Throughout the show, there were nearly a dozen colorful and unique outfits of this unique singer, making "true" fans scream with joy while a part of the "serious" audience felt extremely in love. Afraid of the obvious gaps.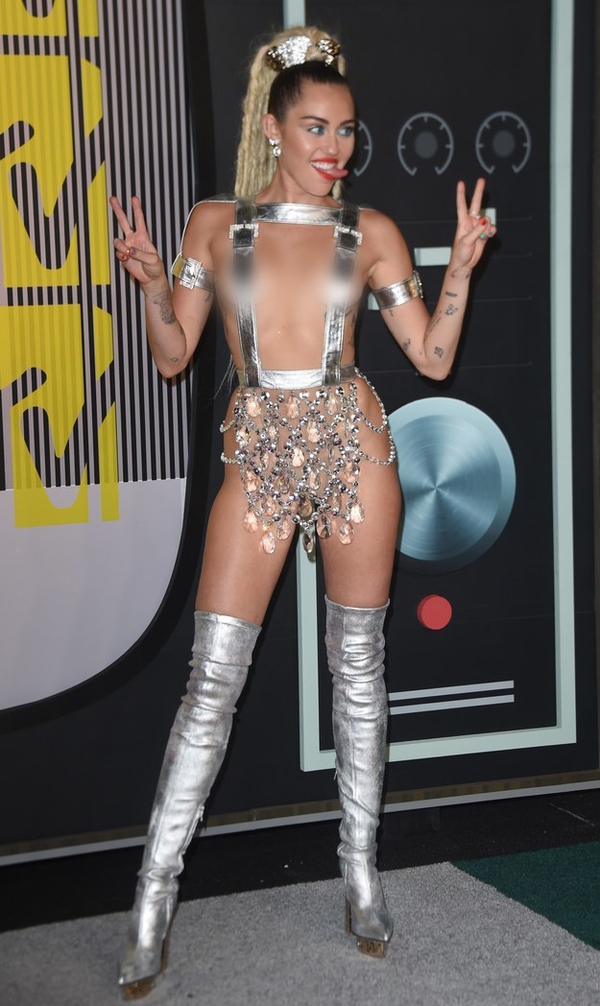 Even though the media and the public had been "warned" in advance, everyone was still shocked by Miley Cyrus' boldness. Her "fashion terror" series kicked off with a super frugal outfit with two belts that barely covered her bust from Versace.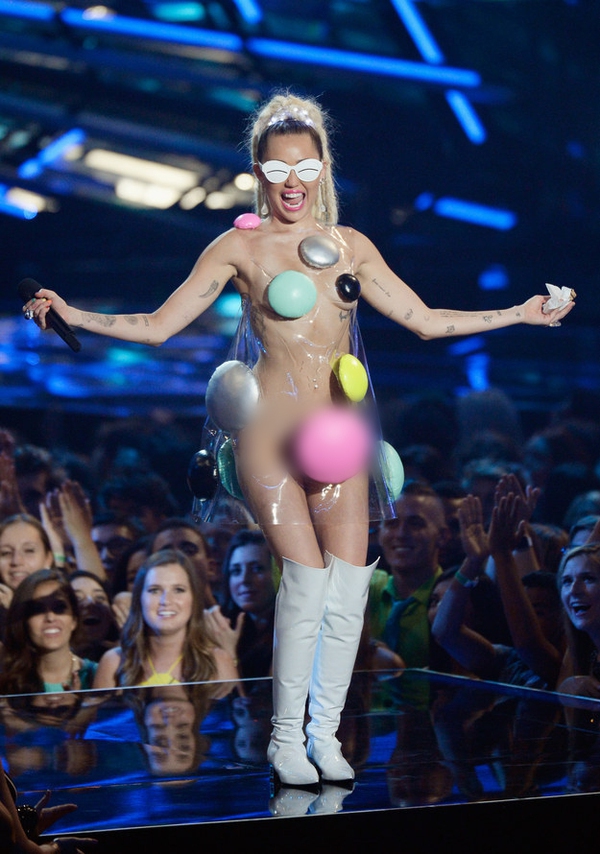 However, the above outfit is still nothing compared to the endless gaps in the dress in the true sense of "wearing it for nothing" which is made from vinyl material.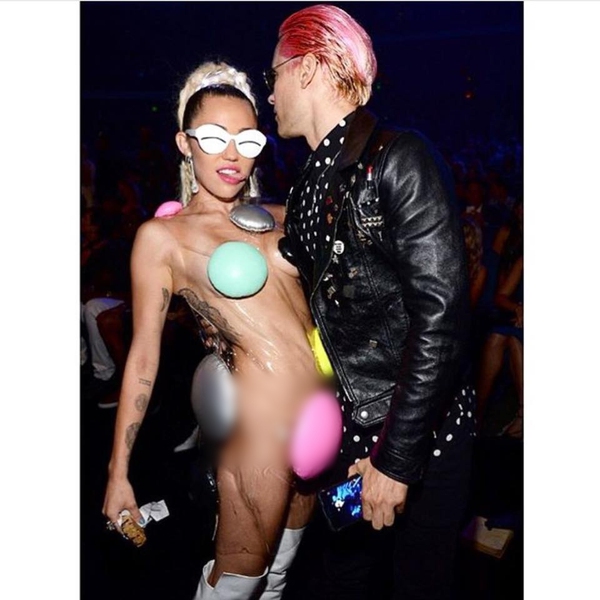 This "innovative" design helps Miley show off all the most intricate corners of her body. Some of the most sensitive areas have been cleverly covered with appliqués inspired by the colorful M2M chocolate.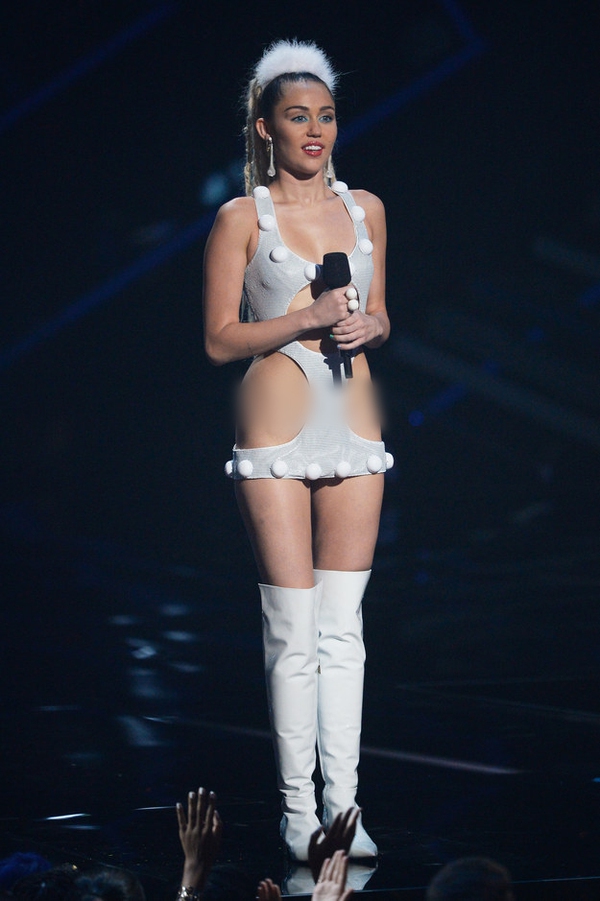 Inspired by a bikini, the light gray design with round beads helps Miley "show off" her skinny pelvis.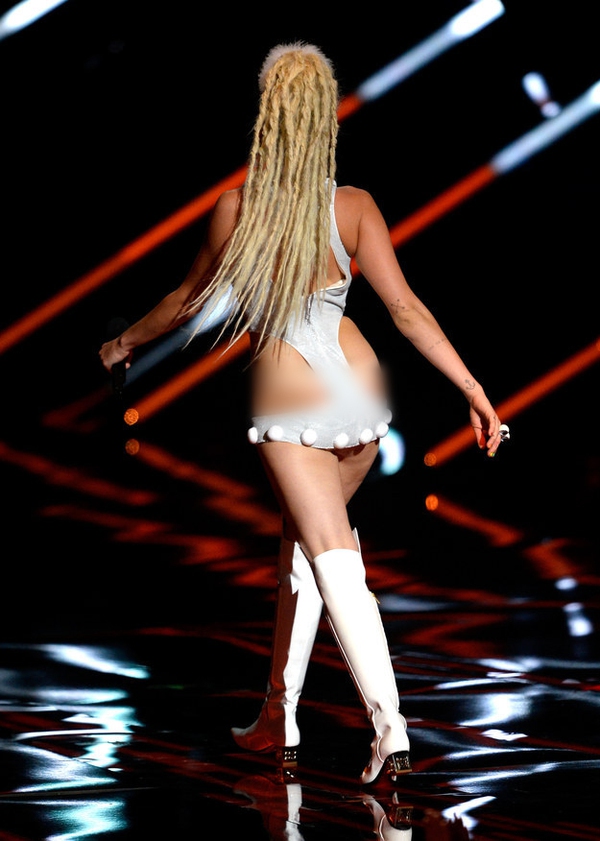 When she turned to walk away, the underwear mark was still clearly visible on her butt.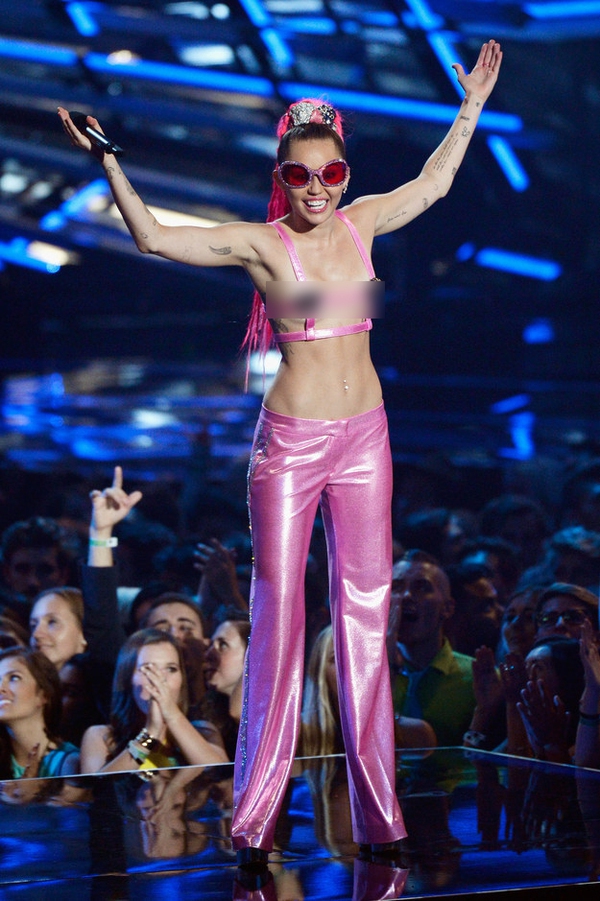 Miley's "fashion terror" series is also continued by her sexy bra and wide-leg pants…
… bow tie bra and short dress with stylized lips.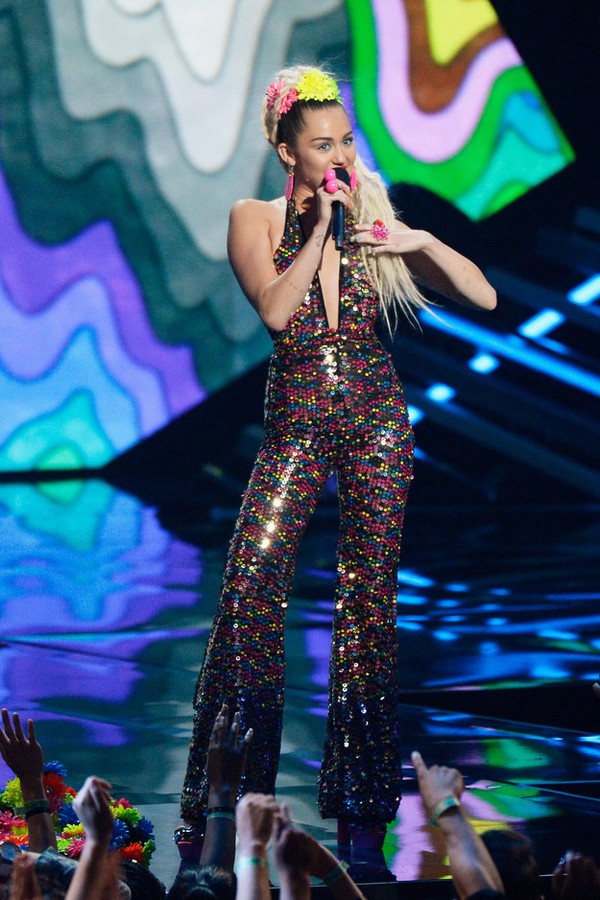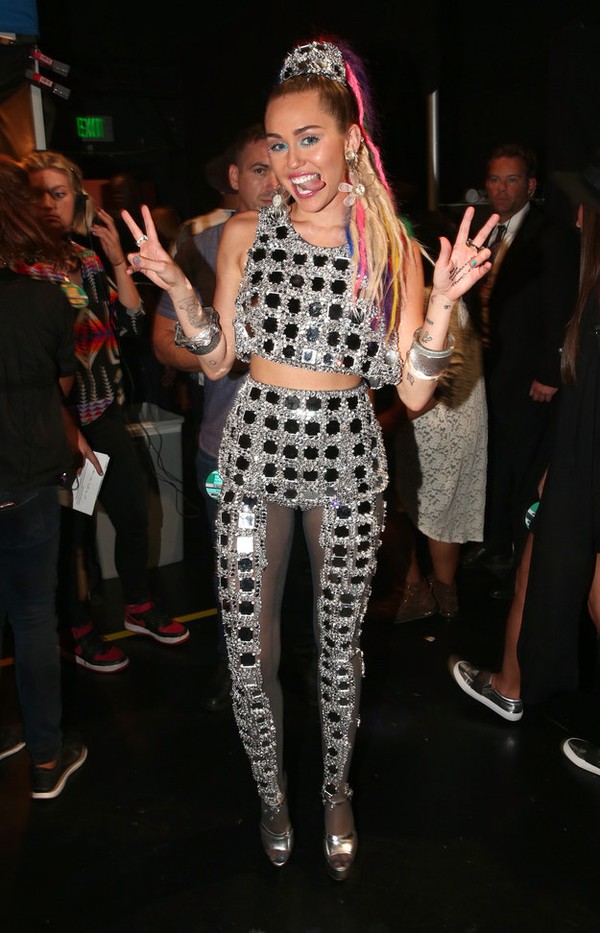 These two sparkling jumpsuits can be considered her most "gentle" outfits on the VMAs stage.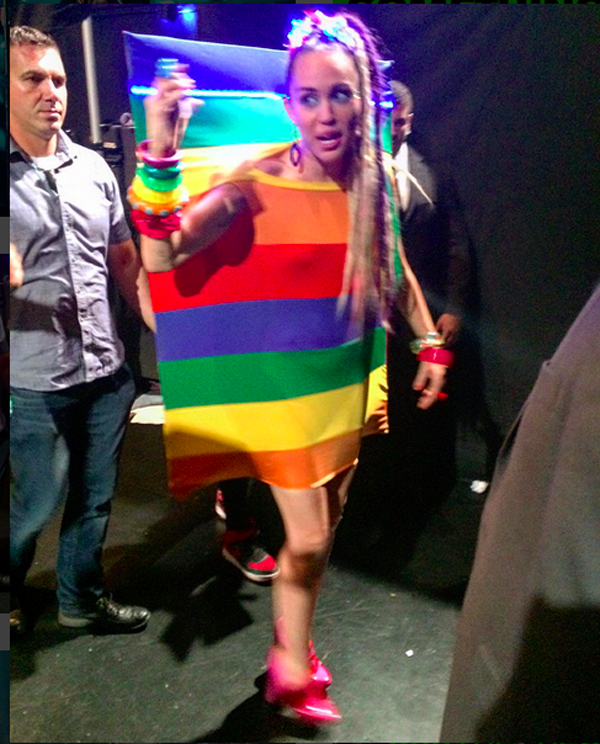 There are also a few other "interesting" outfits such as the rectangular design that resembles the LGBT flag.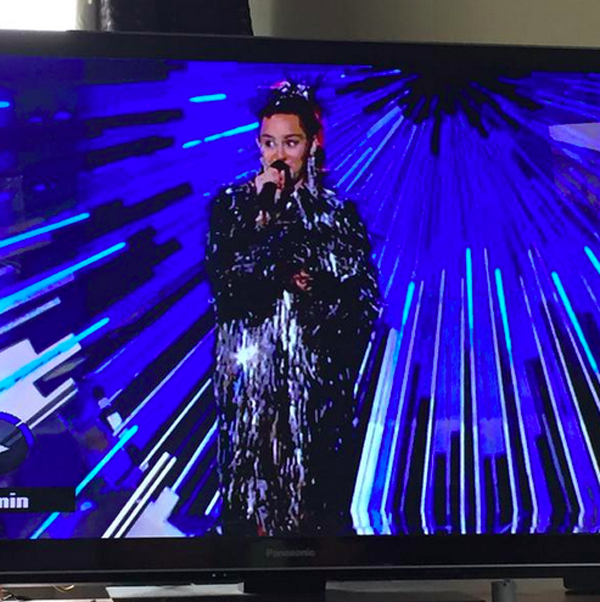 This shaggy fur coat looks like a Yeti monster (snowman).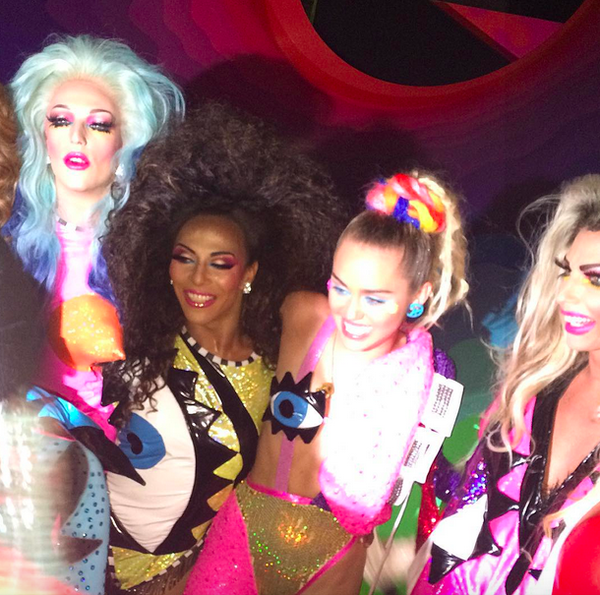 Or a flashy pink outfit with the highlight being funny eyes on the bra.