The audience at the Barclays Center was left in awe by Selena Gomez's amazing singing skills, stunning fashion sense, and undeniable celebrity charisma. Fans from all backgrounds were thrilled to see her perform, and she definitely lived up to their expectations. During the concert, Gomez effortlessly switched between her Disney Channel roots and her current status as a pop icon, singing popular tracks from all of her albums. Her music conveyed inspiring themes of self-empowerment and self-love that strongly impacted the diverse crowd.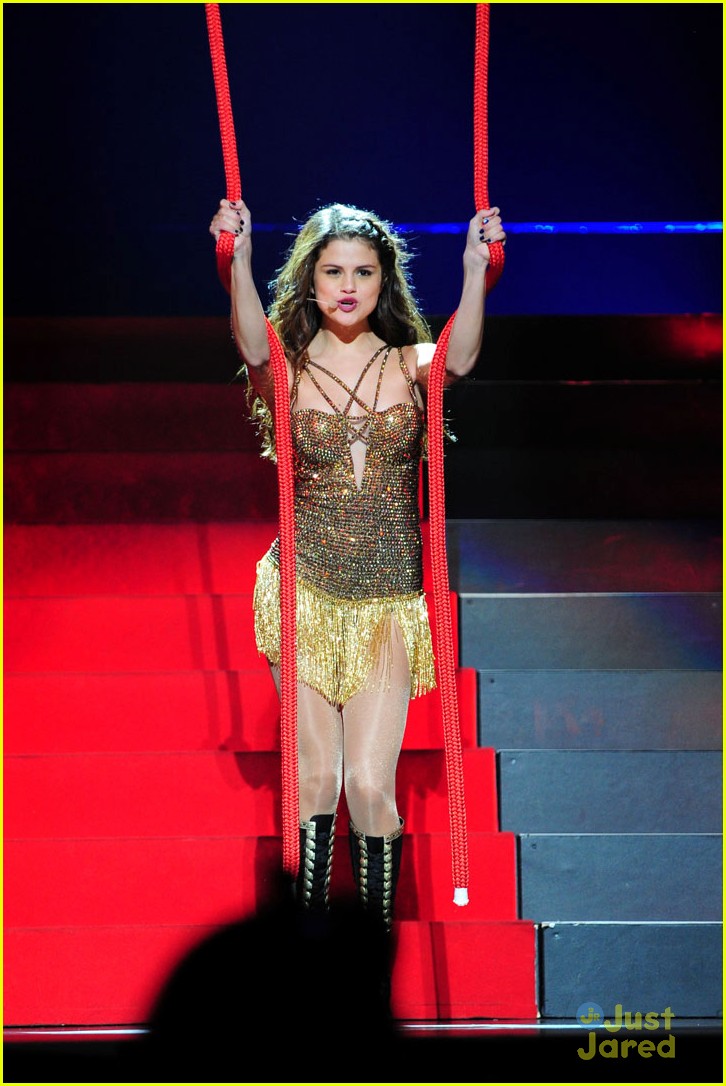 The exceptional aspect of this concert was the emotional bond that Gomez established with her fans. She disclosed personal anecdotes, engaged with the crowd, and promoted an environment of acceptance and festivity. The Barclays Center transformed into a sanctuary where individuals of all ethnicities, cultures, and beliefs could congregate and enjoy the enchanting tunes of Gomez.
Overall, Selena Gomez's show at the Barclays Center was beyond a mere musical event – it was a truly remarkable encounter that demonstrated her exceptional skills, infectious charisma, and exceptional capacity to bring people together via the influence of music. For those fortunate enough to witness it firsthand, it was an experience that will be etched in their memories forever.