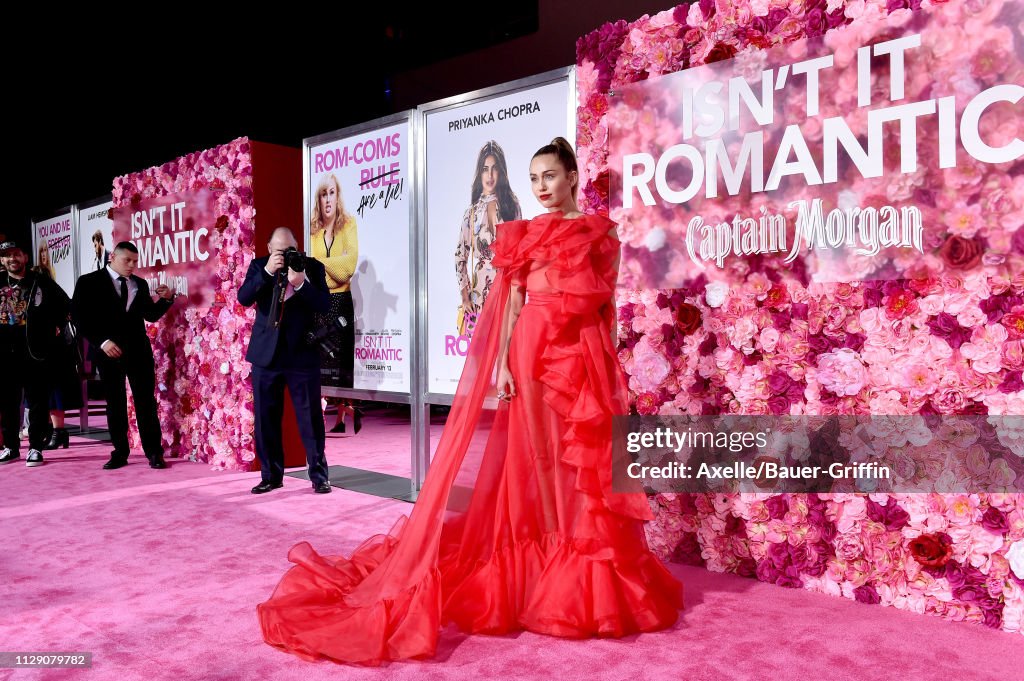 Rebel Wilson and Miley Cyrus, two charismatic personalities from different realms of entertainment, shared the spotlight at the premiere of Warner Bros. Pictures' 'Isn't It Romantic' held at The Theatre at Ace Hotel in Los Angeles, California. The red carpet event turned into a glamorous affair as these powerhouse women brought their unique styles, creating a perfect blend of humor and edgy sophistication.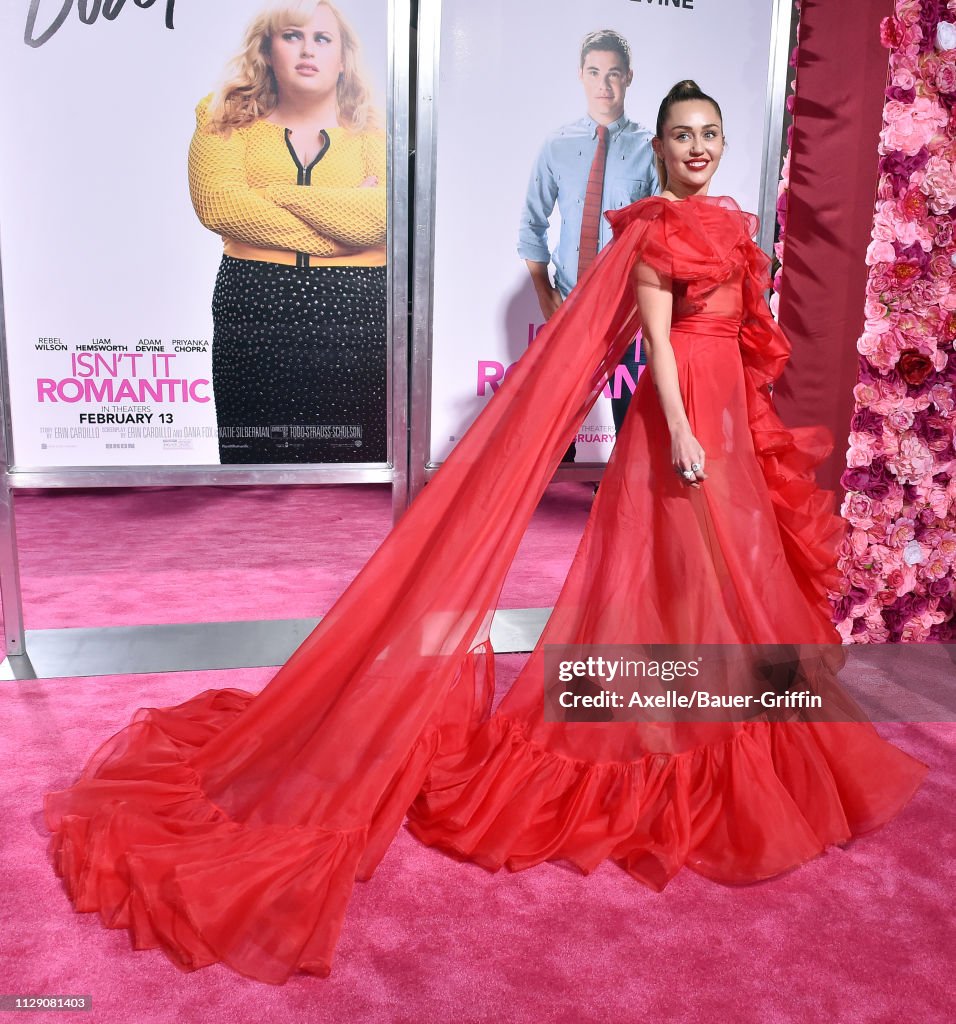 Rebel Wilson, known for her comedic prowess, graced the premiere in a stunning ensemble that perfectly captured her fun and fearless approach to fashion. Dressed in an eye-catching gown, Rebel effortlessly combined elegance with her signature sense of humor. The actress radiated confidence, showcasing a style that embraced both glamour and authenticity, a true reflection of her dynamic personality.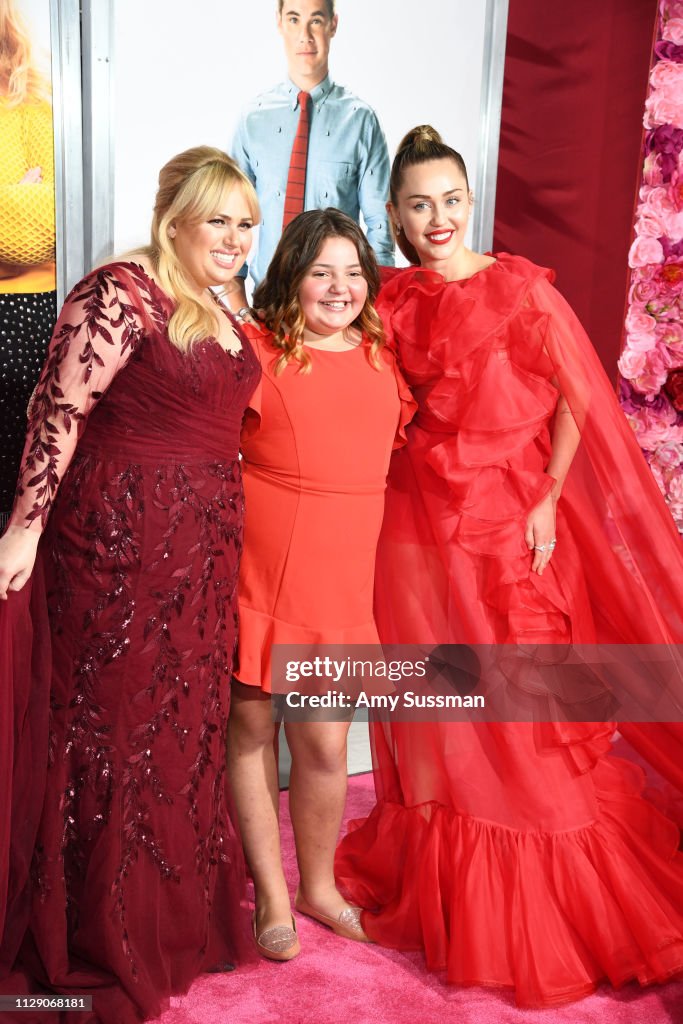 On the other side of the spectrum, Miley Cyrus, renowned for her eclectic fashion choices, brought her distinctive edge to the red carpet. Miley's look exuded a rock-and-roll vibe, aligning perfectly with her musical persona. The singer and actress, known for her ability to seamlessly transition between genres, showcased her versatility not only through her career but also in her fashion choices at the premiere.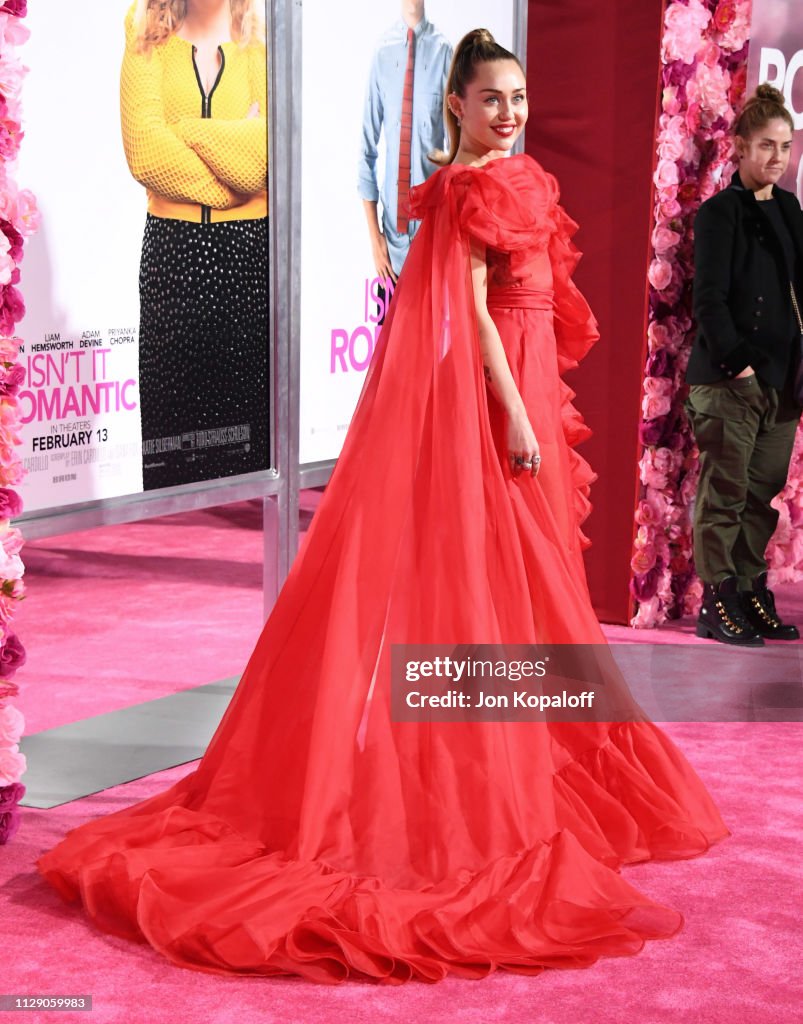 Together, Rebel Wilson and Miley Cyrus made a striking duo, representing the diverse facets of the entertainment industry. Their camaraderie and mutual admiration were evident as they posed for photographs and interacted with fans and the media. The premiere became a celebration of talent and style, with Rebel and Miley adding a touch of glamour and individuality to the star-studded event.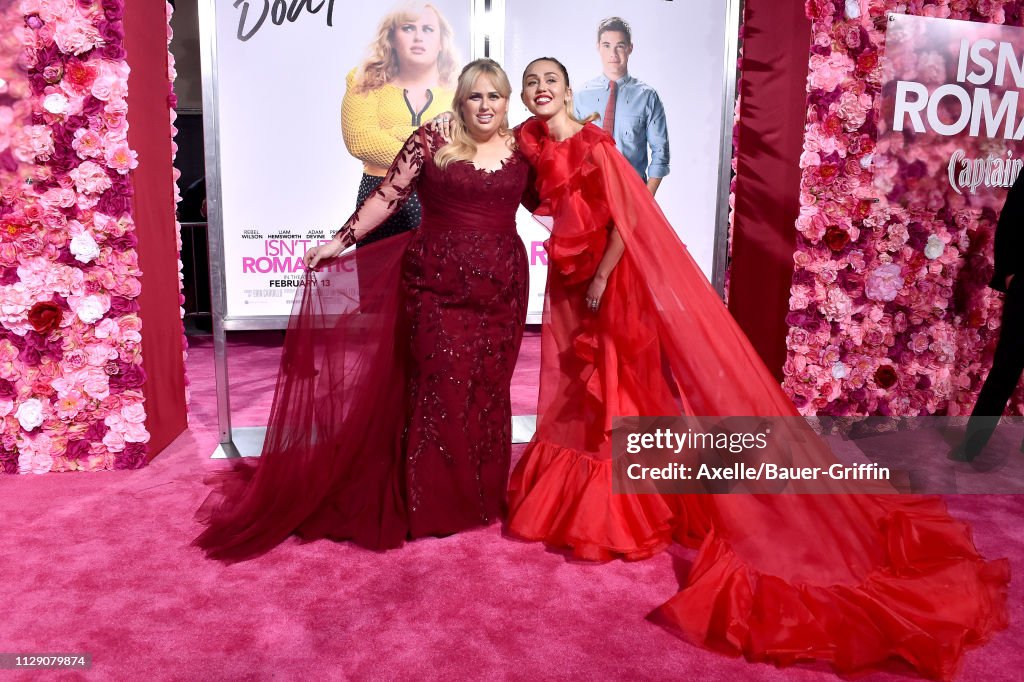 The 'Isn't It Romantic' premiere was not just about the movie; it became a canvas for Rebel Wilson and Miley Cyrus to express themselves through their distinctive fashion choices, captivating the audience and leaving a lasting impression. As these two stars showcased their charisma on the red carpet, it was a reminder of the magic that happens when entertainment and style collide in the heart of Hollywood.