Miley Cyrus' Tattoo Controversy
Because Miley Cyrus has been viewed for so long as a role model for teenage girls, due mostly to her role on the Disney show "Hannah Montana," many Miley Cyrus fans and foes are outraged about the star's numerous tattoos. Other actions of Miley's that have been displayed publicly, including a video of her smoking a bong that was posted online in December, have led to significant criticism from the public about her choices. When Miley got the large dreamcatcher inked on her side, many people were wondering when the star would stop inking up her body. Miley isn't alone in her tattoo fetish though; both Miley's mom and dad have numerous tattoos of their own, as does Miley's half-brother, Trace. Tish, Miley's mom, has a large angel wings tattoo on her back and flowers on her abdomen. Billy Ray Cyrus has a small black heart inked on his left hand, which matches Miley Cyrus' heart tattoo, as well as a full sleeve tattoo on his right arm and a Native American portrait on his left arm.

Recently, Miley Cyrus added more personality to her style by "buying" a new tattoo done by artist Kat Von D. The photo Miley showed off on Twitter shows that she has a tattoo of two crossed arrows on her elbow. It is known that this image is a symbol of Native Americans symbolizing friendship. The meaning of the tattoo was confirmed by Kat Von D on Twitter.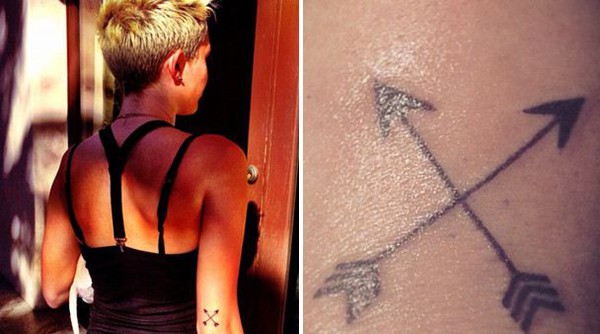 However, this is only a small part of the collection of many tattoos on this 20-year-old singer's body.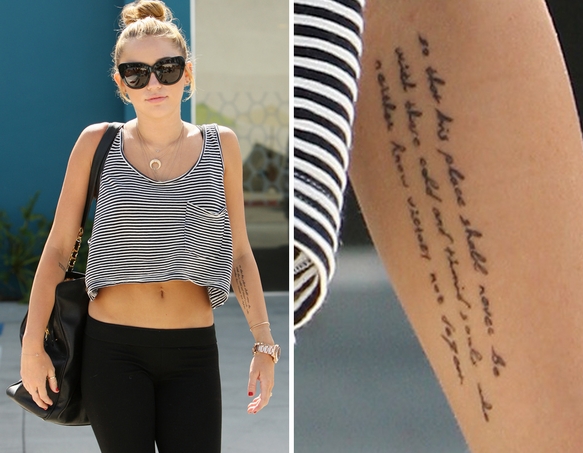 The tattoo records a quote from President Theodore Roosevelt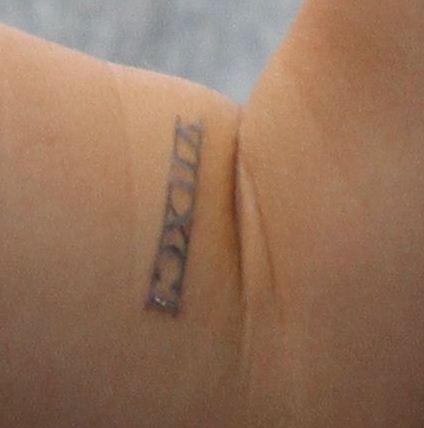 Roman numeral VIXCI tattoo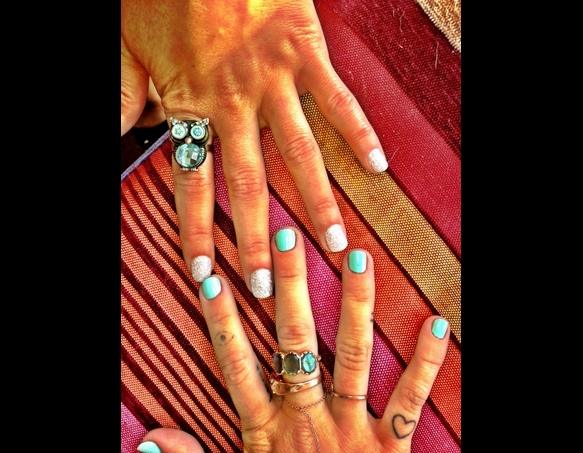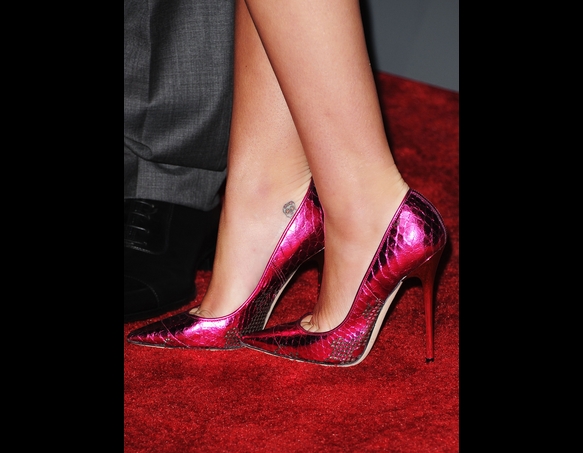 Skull tattoo on right ankle (Liam also has one)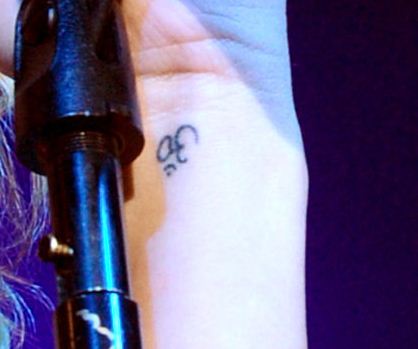 Tattoo of the word "Om"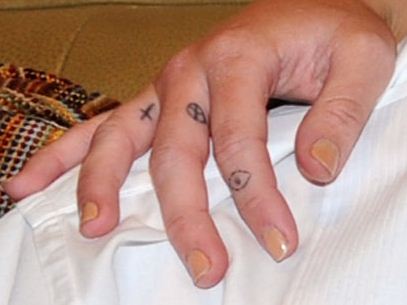 Peace symbol and cross tattoo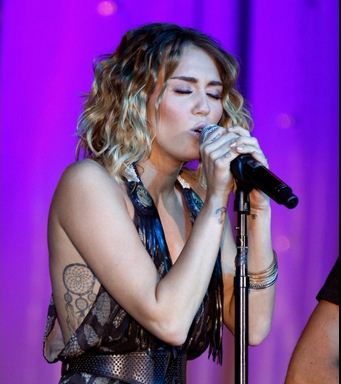 Tattoo of a rather large "dreamcatcher" on the right side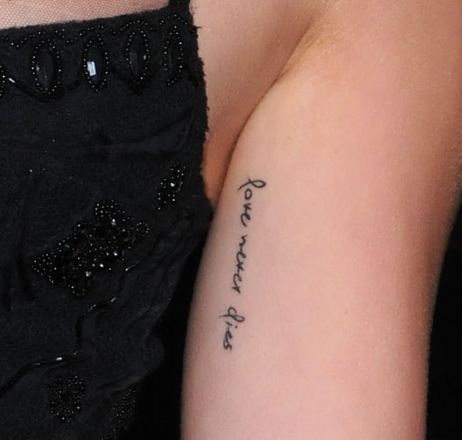 Tattoo of the word "Love never dies"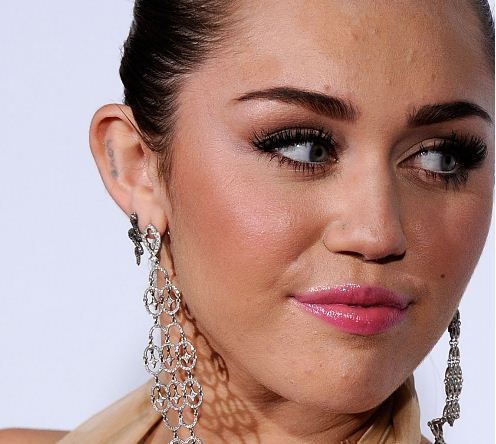 Tattoo of the word "Love" on the ear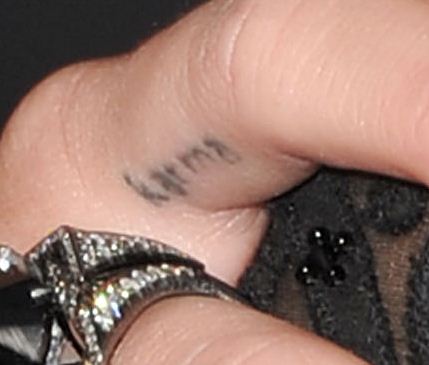 Tattoo of the word "Karma" ("karma")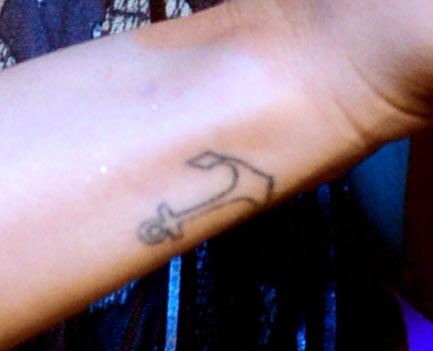 Anchor tattoo